Tis the Season to be Jolly...
December is a busy time for all bands and Unite the Union was no exception. With 15 carolling sessions and 2 Christmas concerts booked in, the band were certainly out to spread Christmas cheer.


Our carolling sessions took us to Waverley, the Cutlery Works (Kelham Island), Kommune (Sheffield City Centre), The Gardener's Rest (Kelham Island), Waggon & Horses (Millhouses), Riverside (Kelham Island) and the Winter Green pub (Waverley). Splitting into teams of 5 meant that everyone was able to do their fair share of carolling, and also meant that where possible, one or two of our players could also be available to act as collectors. We also had help on our collecting front from some of our non-playing supporters, and we would like to extend our thanks to supporters Christine Goodison, Tim Lewis-Roberts, Laura Sevens and our MD John Davis for volunteering their time during this busy time of year. As you can see from the photos on our Facebook page, everyone involved enjoyed themselves.


Our full band Christmas concerts both took place in mid-December. Our first was part of the Brass & Carvery event held at Wortley Hall. This is an annual event where the audience first enjoys a carvery meal provided by Wortley Hall before rounding off the evening with a Christmas concert. This years' concert included a mix of traditional Christmas music and a few pieces arranged by our MD John Davis. Christmas concerts always give opportunities for audience participation, and this year was no exception as our audience joined in with some carol singing and some Christmas 'aerobics' courtesy of Schneewaltzer.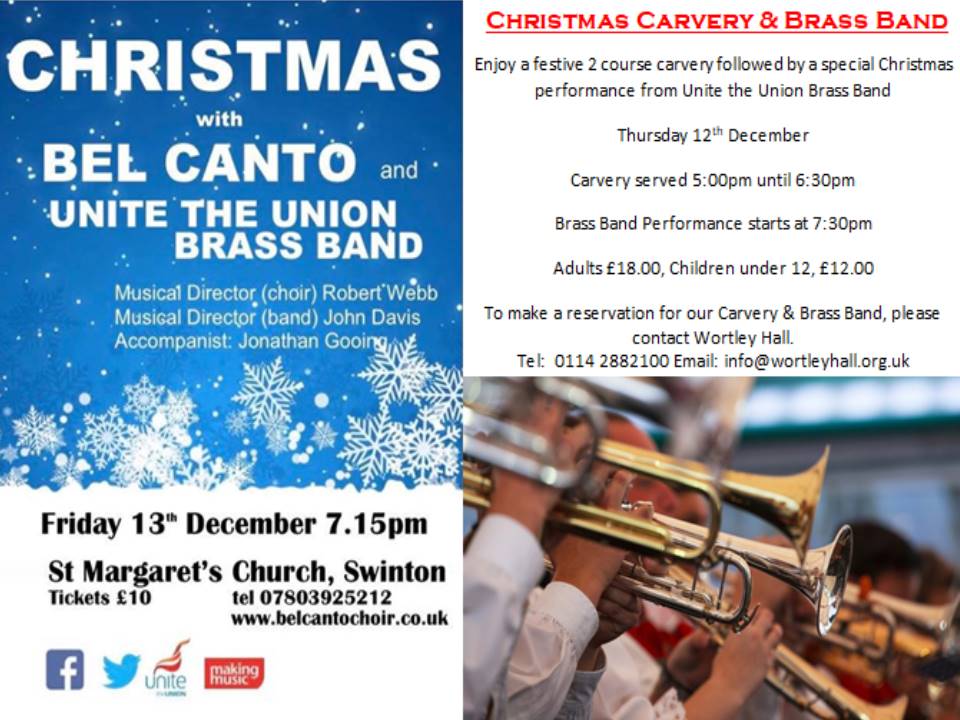 For our second concert, we were privileged once again to join our friends from the Bel Canto Choir at St Margaret's Church in Swinton. The Bel Canto Choir have invited us to their Christmas concert for the past few years, and we always enjoy performing alongside them. The band's program once again encouraged audience participation with singing and swaying, as well as featuring well known Christmas tunes such as Troika, Sleigh Ride and Little Drummer Boy. St Margaret's Church provides a wonderful setting to enjoy a Christmas concert featuring brass and voices, and is a real highlight in the bands' diary. We would like to extend our thanks to the Bel Canto Choir once again for inviting us to join them.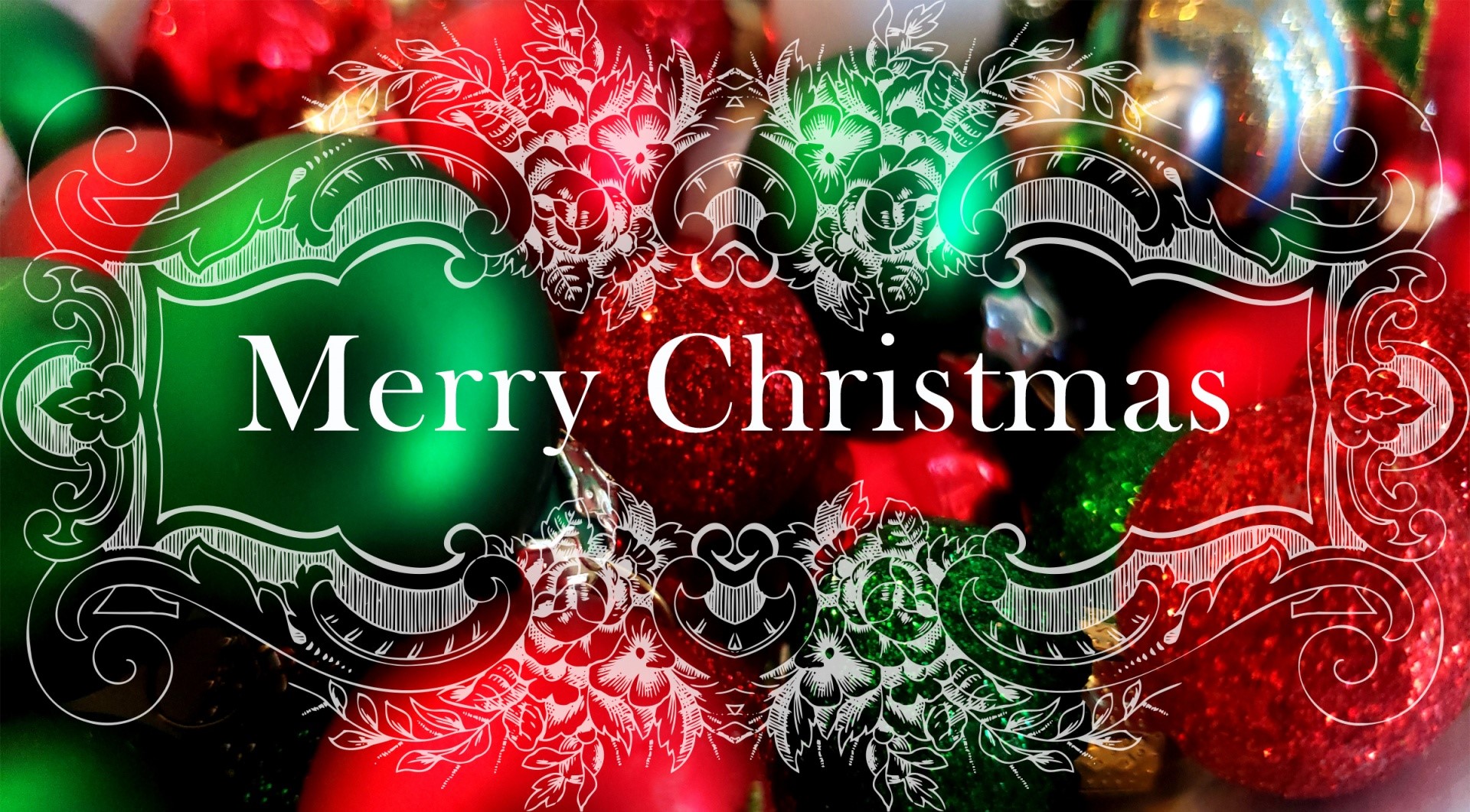 Our concerts and carolling have taken us right up until Christmas Eve, and the band will now be able to enjoy some well-earned time off before starting the new year with the Butlins Mineworker's Contest. To all our players and our supporters, we wish you a Merry Christmas and a happy, safe and prosperous New Year. See you all in 2020!