Wetherby Bandstand
A new year has brought a new concert into the band's diary.
Wetherby Bandstand is a series of concerts run by the Wetherby Town Council and the Wetherby Riverside Bandstand Trust from May thorugh to the end of September. The concerts take place on both Saturdays and Sundays throughout this time starting at 2:30pm.
The band will be appearing as part of the line up for 2020, on Saturday 13th June
For up to date news and a full list of the bands appearing at Wetherby Bandstand for 2020, please visit their
Facebook page
.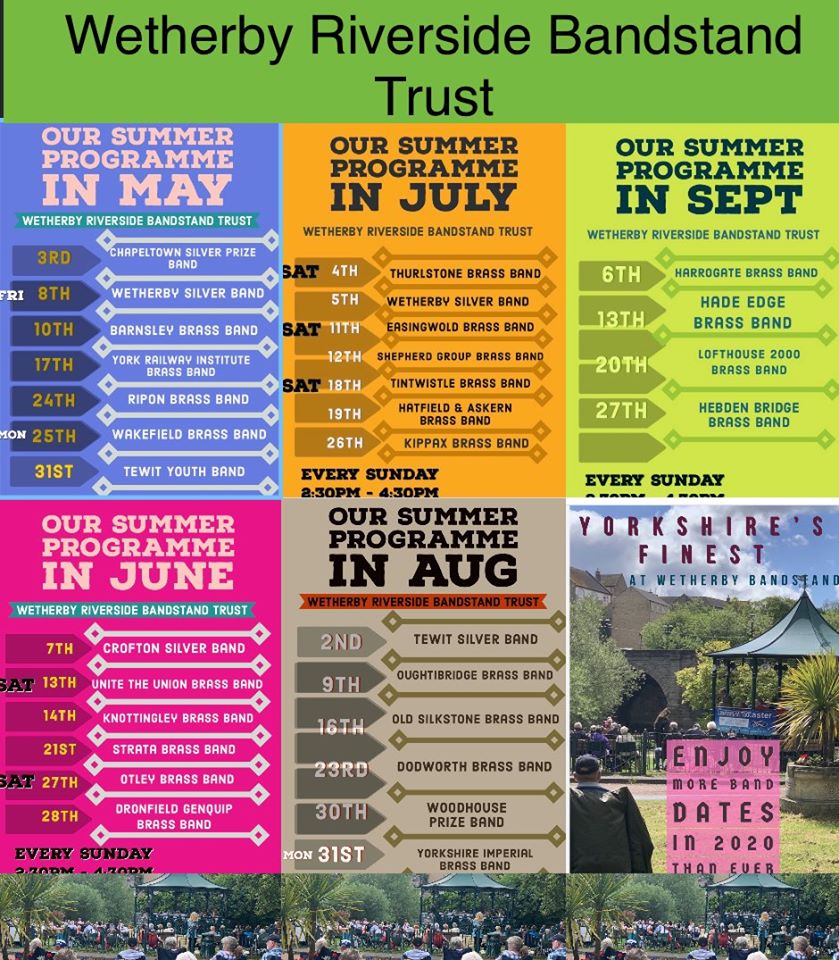 As well as news and a list of bands, Wetherby Bandstand also posts videos of the bands playing throughout the series, so even if you can't make it, you don't have to miss out!
This year, Wetherby Bandstand have alos created a "Tour T-shirt" featuring all the bands appearing in 2020. Please contact the Wetherby Bandstand
Facebook Page
if you are interested in purchasing one.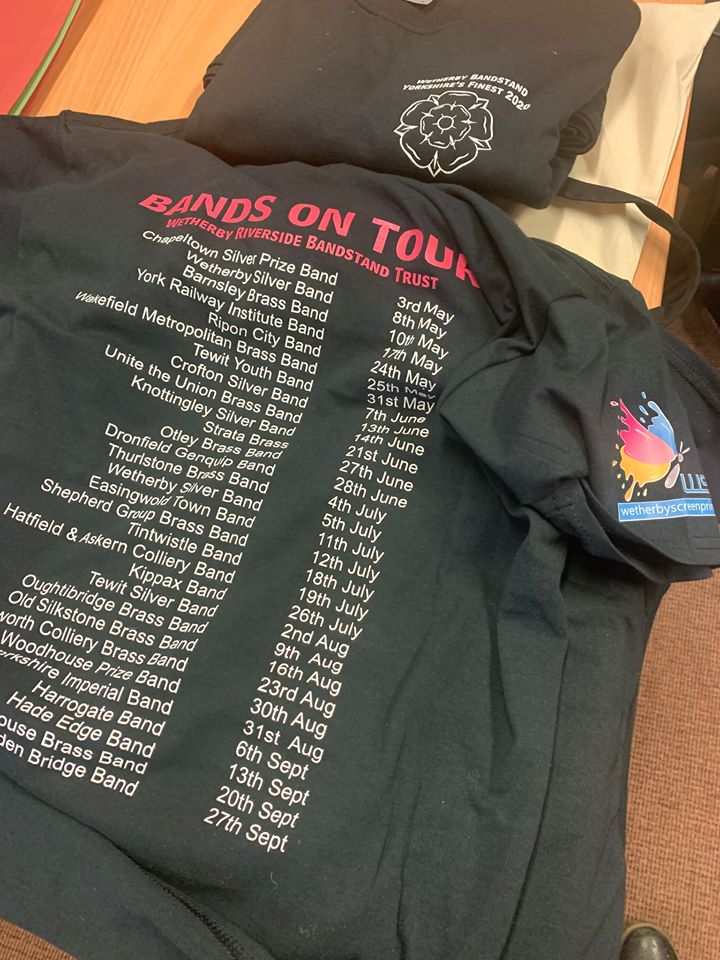 WHEN
:
Saturday 13th June
WHERE:
Wetherby Bandstand
Bridgefoot
Wetherby
LS22 6AN
<iframe src="https://www.google.com/maps/embed?pb=!1m18!1m12!1m3!1d2349.286672682729!2d-1.3873068845857854!3d53.92665068010476!2m3!1f0!2f0!3f0!3m2!1i1024!2i768!4f13.1!3m3!1m2!1s0x48794f12fa585d4b%3A0x35220d39beeda570!2sWetherby%20Bandstand!5e0!3m2!1sen!2suk!4v1581358068994!5m2!1sen!2suk" width="600" height="450" frameborder="0" style="border:0;" allowfullscreen=""></iframe>